because performance matters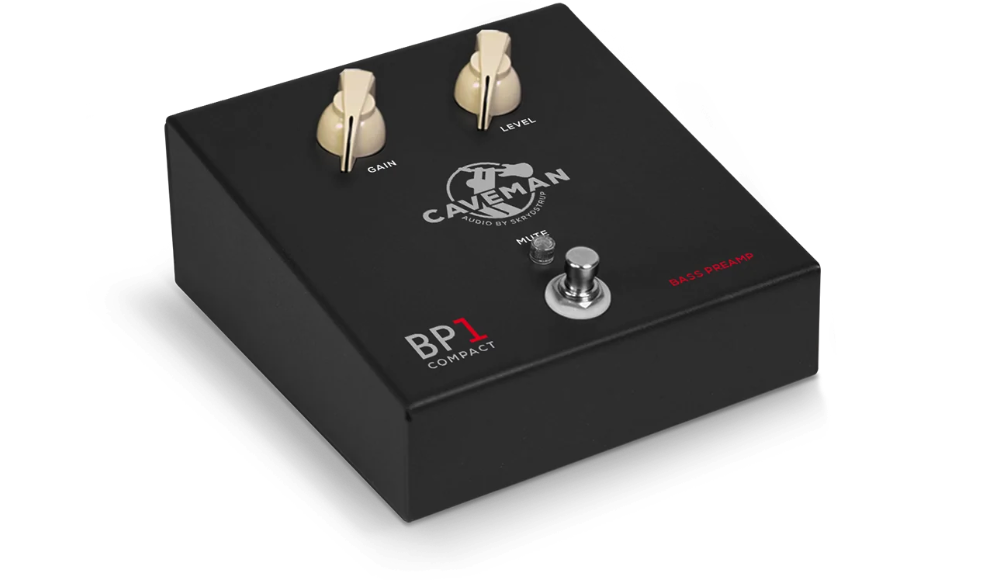 The core BP1 tone at half the size 
BP1 Compact crams the essence of our beloved BP1 Bass Preamp into a compact stompbox format and you get the core tone and extremely low noise level at a much smaller footprint – and price!
BP1 Compact and the original BP1 Bass Preamp sound very similar, yet each has a sonic flavour of its own. Which one you prefer comes down to taste and preference. We like to think if them as to distinct flavours of sonic greatness – and there is definitely a place for both. 
BP1 Compact adds that critical definition in the low-mid part of the sound, making your bass sit in the mix with ultimate definition and tons of dynamics.
1/4″ Gold-plated Jack Cable Input
Gold-plated Neutrik XLR DI – transformer balanced
1/4″ Jack Amp Out – transformer balanced
Adjustable Gain and Level
DOWNLOAD QUICK START GUIDE…
Loop (send/return) for patching stomp boxes
Tuner Output – always active
Mute function for silent tuning
Unique RFI protection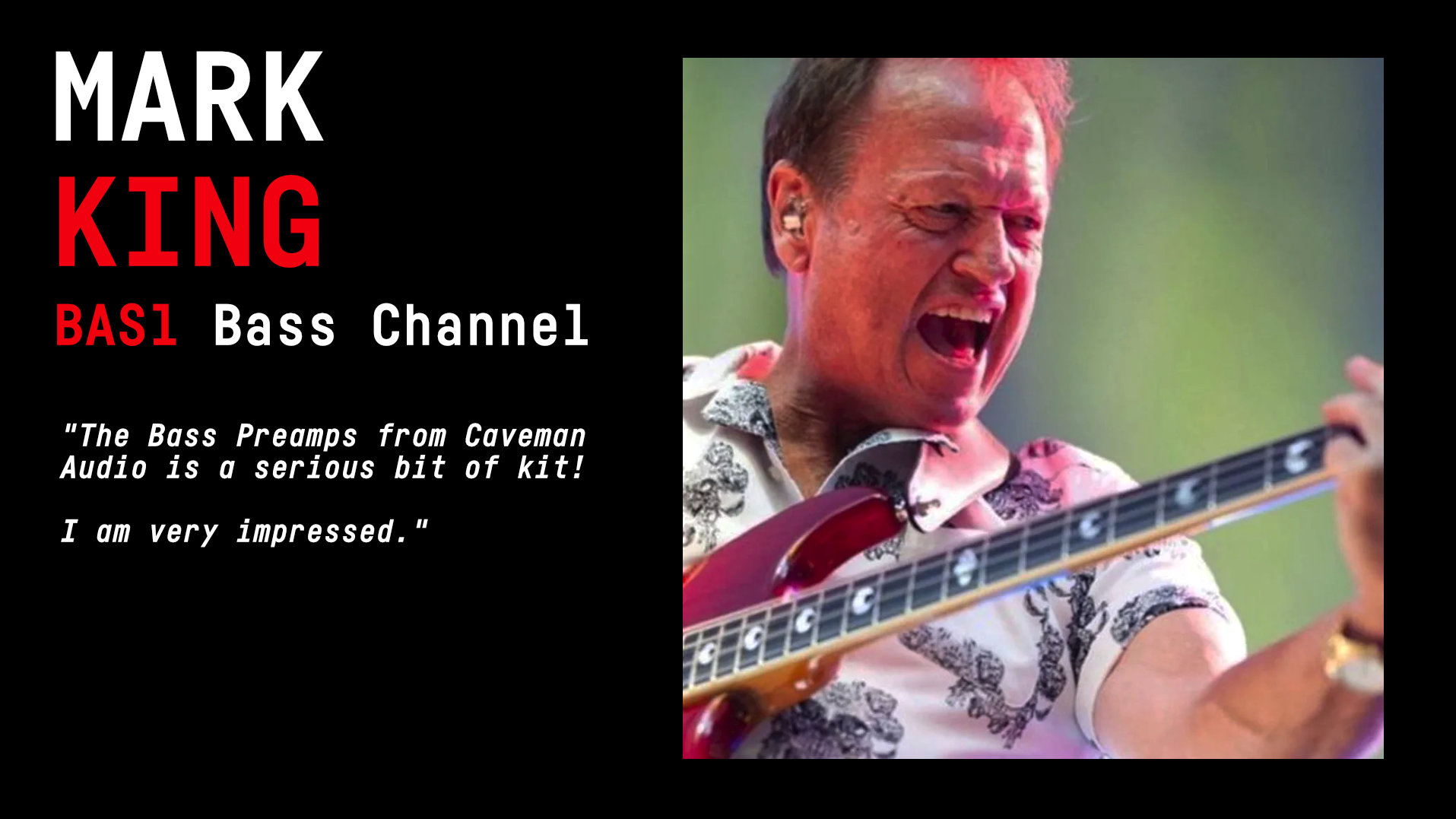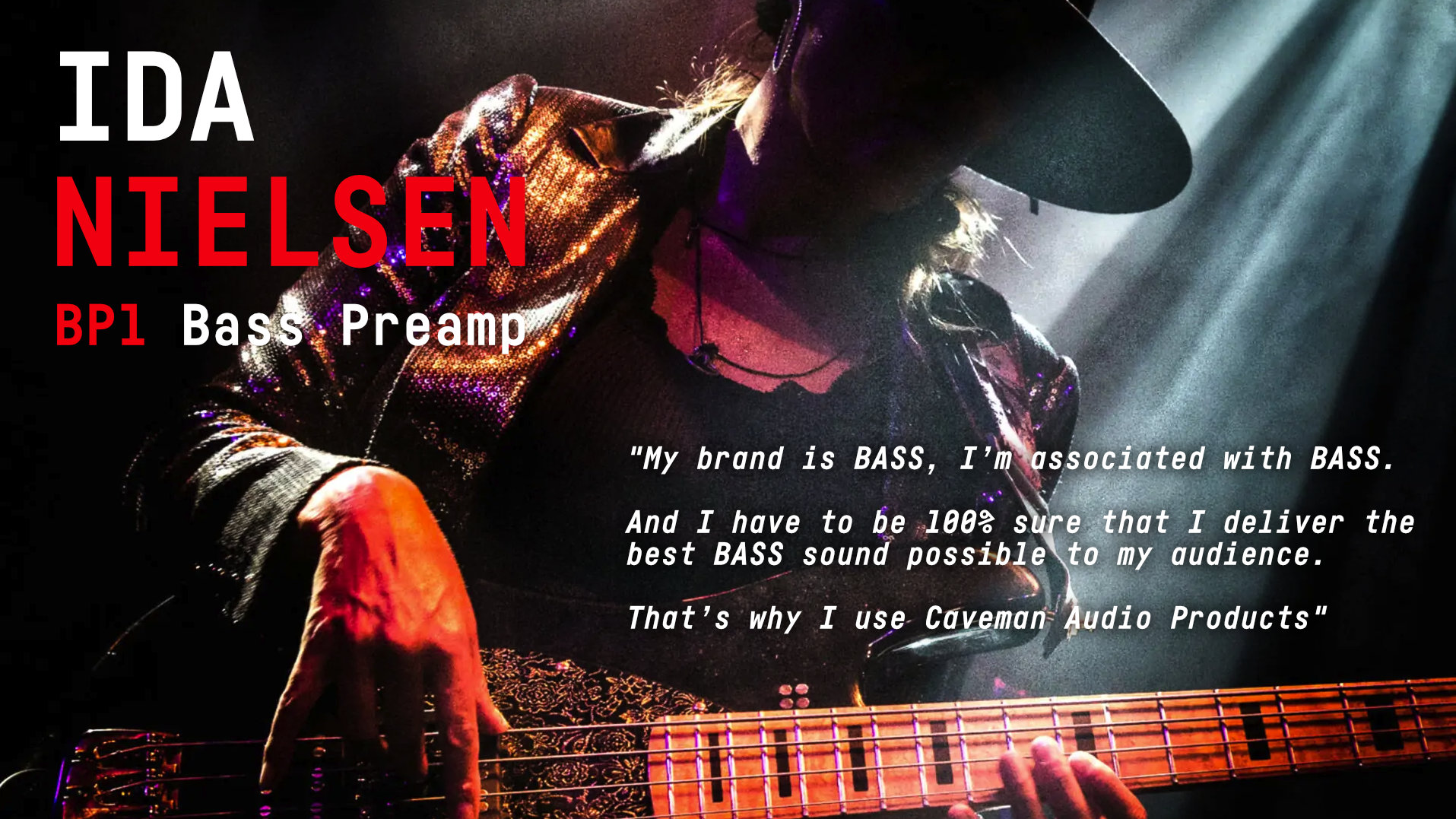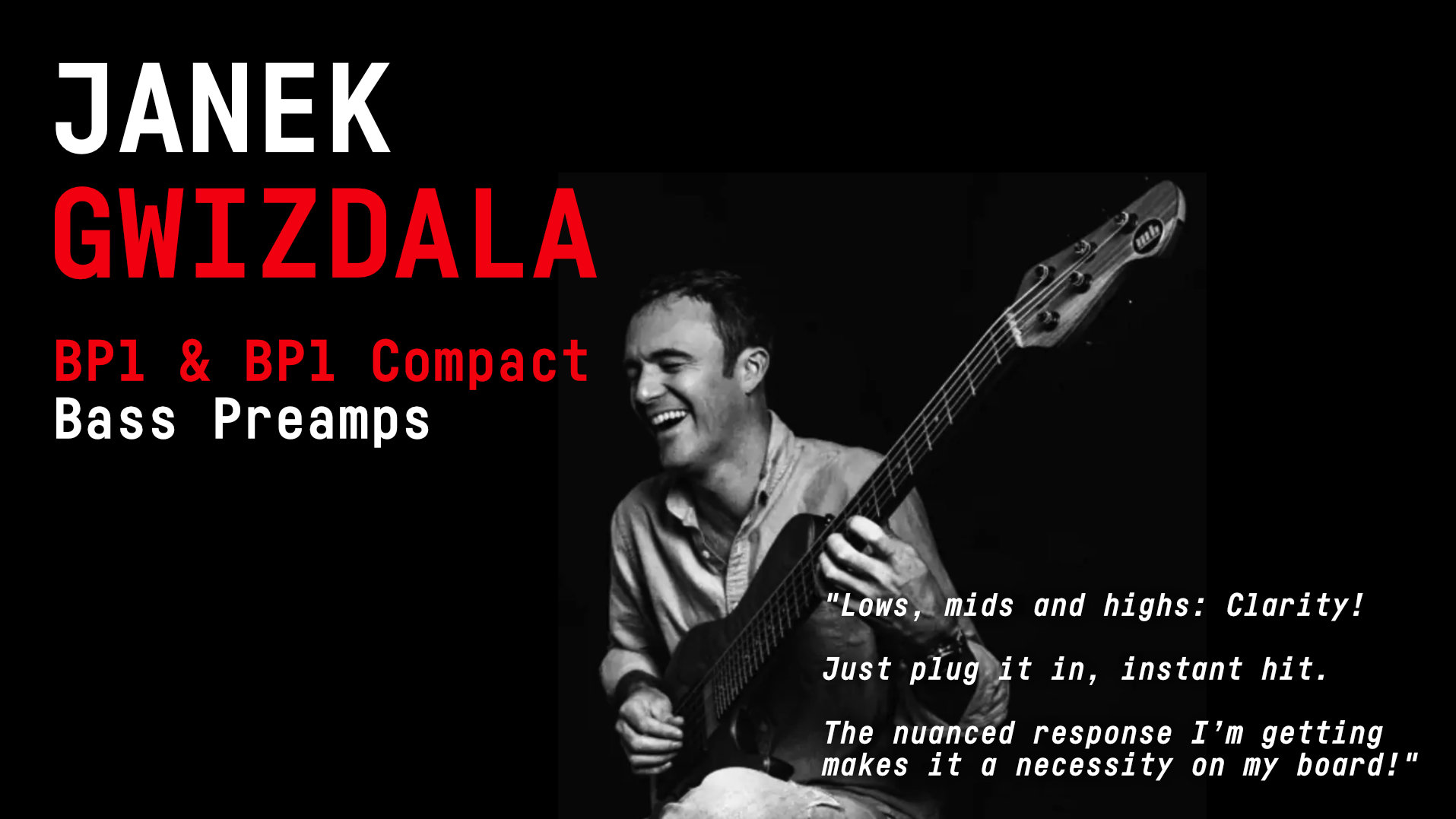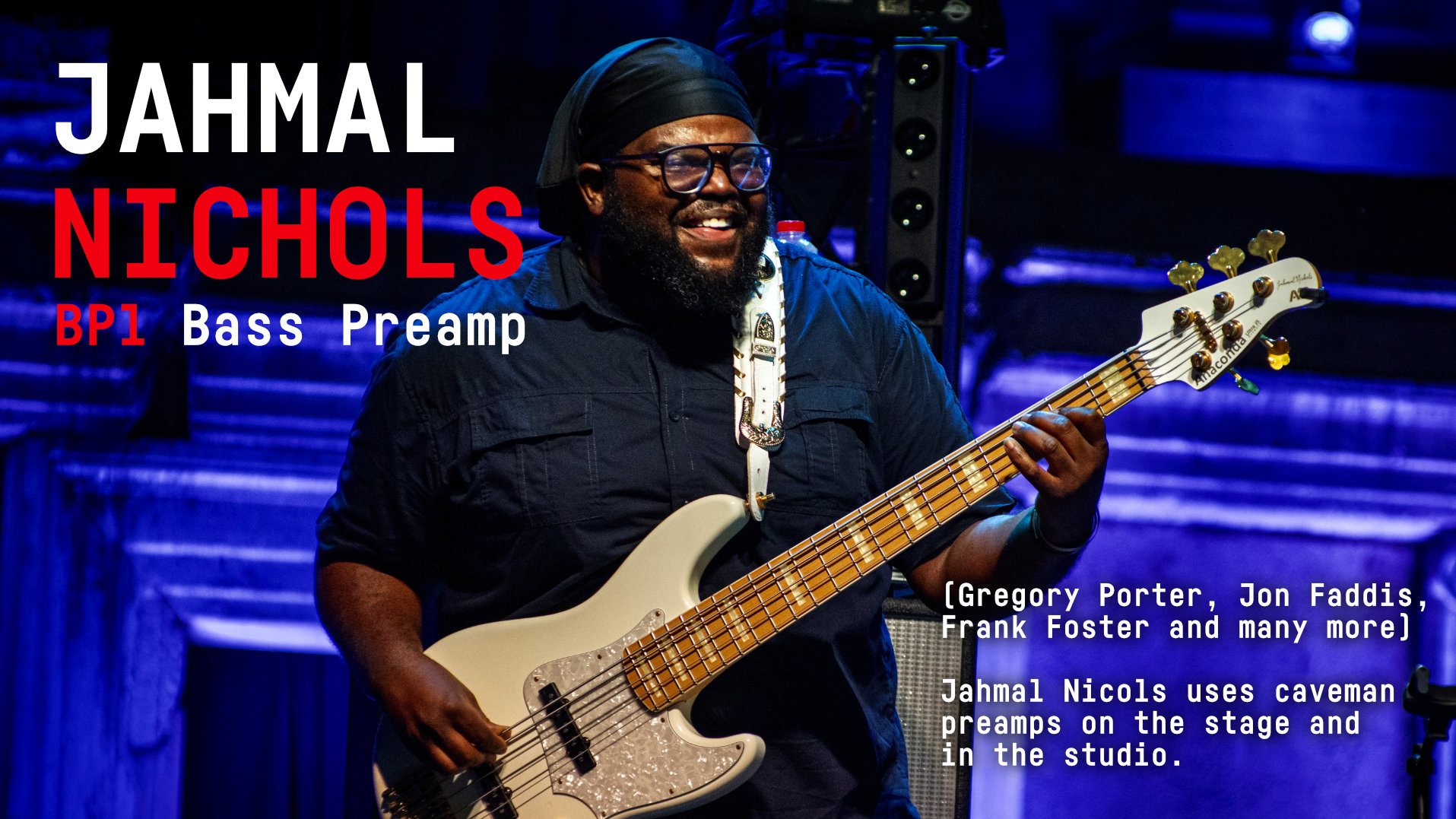 caveman-artists-slider-template
caveman-artists-ida-nielsen-1
caveman-artists-slider-template
caveman-artists-slider-template
"The BP1 and BP1 Compact are superb bass guitar preamps: they deliver slightly different audio performances but both are of the highest quality and suitable for live and/or studio. (…) Powered up, both were essentially silent.
Playing bass through the BP1 for the first time was a revelation, the pedal delivering a crisp, clear definition to every note, most notably in the bass and low midrange, without ever sounding harsh. The Compact delivered the same clear definition and gain‑driven saturation.
The Caveman Audio BP1 and BP1 Compact are both superb bass preamps that deliver sonic performances which completely justify their price."
(Bob Thomas, Sound On Sound)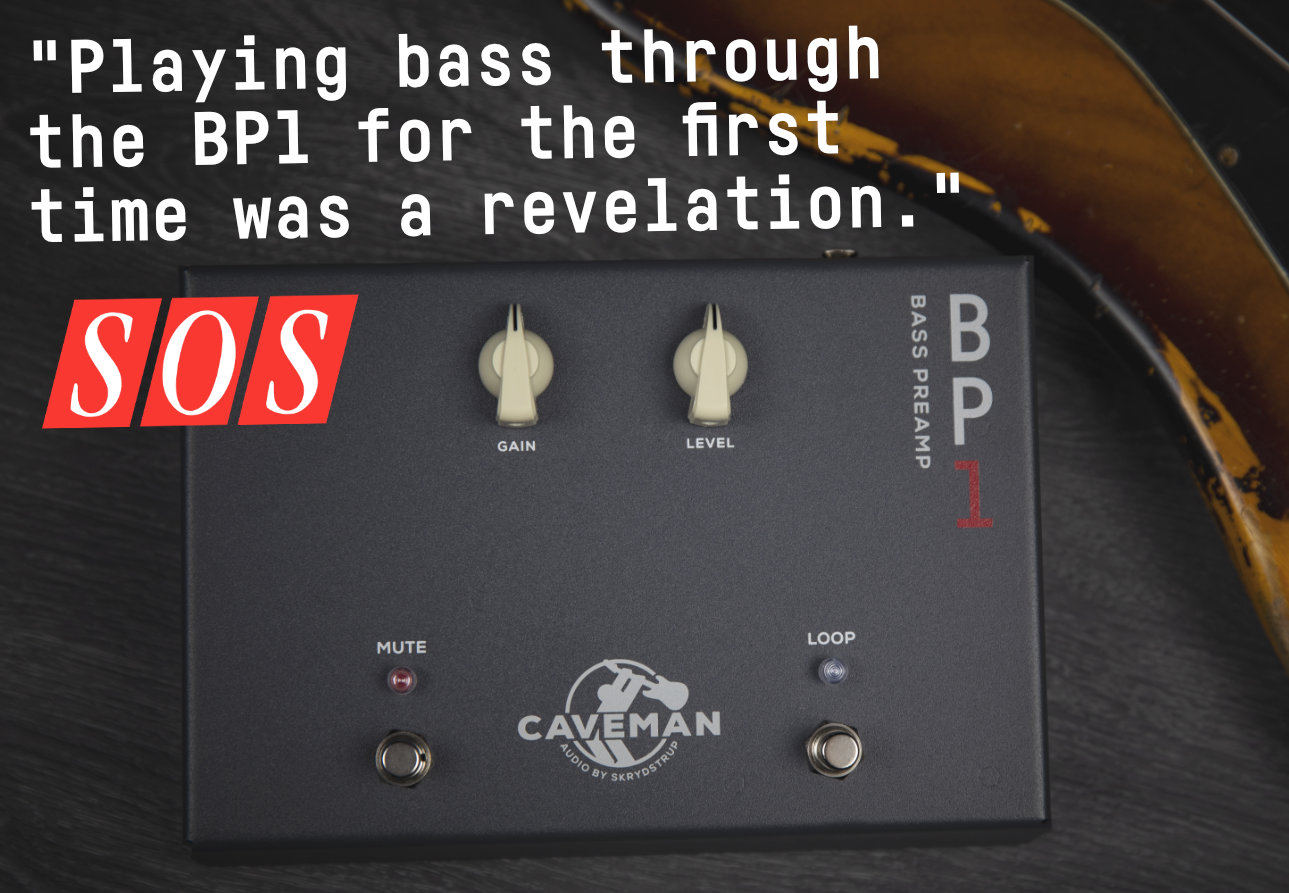 BP1 Compact according to Janek Gwisdala
BP1 Compact ON/OFF Comparison by Janek Gwizdala
Rogier van Wegberg with his BP1 Compact
BassTheWorld tests BP1 Compact
With the transformer-balanced, studio-quality DI, you will no longer have to use low-quality DI's at venues that make your bass sound dull, two-dimensional and uninspiring. The FOH engineer will love your bass signal, and the crowd may not know why, but they'll love the huge – yet firm and defined – low end that is the foundation the overall experience builds upon.
But perhaps most important of all, you will have the bass tone of your dreams on the stage, ensuring that you can focus entirely on those solid grooves, tasty bass lines and simply making everyone else sound their best.
This is a no-brainer pedal with Gain and Level controls. Simply plug your bass into BP1, trim the Gain and Level to fit your taste, and experience the mind-blowing tone this unit has to offer. In fact, we bet that once you have set it, you will just leave it on at all times, as it will simply enhance your core tone at the most fundamental level. We also added Tuner Out and a patch-point (send/return) in case you use additional stompboxes or other external equipment. The patch-point is placed after the input buffer – but before the preamp section.
To make your gigging life even easier, we designed BP1 Compact to run on 12VDC – perfect for your pedalboard.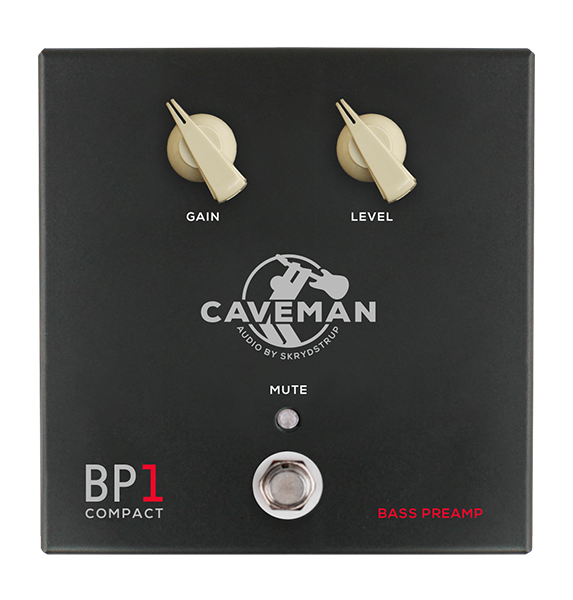 TECH SPECS
Input Impedance: 5MΩ
Output Load D.I.: 2kΩ or more
Output Load Amp Out: 2kΩ or more
Output Load Send: 1kΩ or more
Input Impedance Return: 50kΩ
Dimensions (metric): 130 x 145 x 40/65 mm (WxDxH)
Dimensions (imperial):5.12" x 5.71″ x 1.57″/2.56″ (WxDxH)
Weight: 1.5 kg / 3 lbs. 5 oz.
12VDC @ 400mA Center negative
"This is a compact, low voltage version of our BP1 Bass Preamp. Perfect size for your pedalboard."