because performance matters

Additional information
| | |
| --- | --- |
| Weight | 8 kg |
| Delivery time | 6-8 weeks |
The ultimate low-end system for creating ultimate bass tones

 
What would you use in the studio to get the best possible bass sound?
1: A great sounding preamp.
2: Parallel compression.
3: EQ. 
This is exactly what BAS1 gives you! It simply represents the peak of our skills and efforts. And the result is without doubt the finest Bass Preamp that we could have ever imagined crafting.
It is designed to run directly to a FOH-console or the mixing desk in the studio via a transformer-balanced DI We even added a transformer-balanced AMP OUT to feed your amplifier/monitor on the stage.
Neutrik gold-plated ¼" Cable input
Transformer-balanced Neutrik gold-plated XLR Wireless input
Transformer-balanced Neutrik gold-plated XLR DI output
Transformer-balanced Neutrik gold-plated ¼" TRS out for external amps 
Adjustable Input Gain
Studio Quality Parallel Compression
DOWNLOAD QUICK START GUIDE…
Studio Quality 2-band Parametric EQ with Bandwidth control
Studio Quality Low-End control
Overall Master Volume
Mute function
Tuner Output
Worldwide voltage compatibility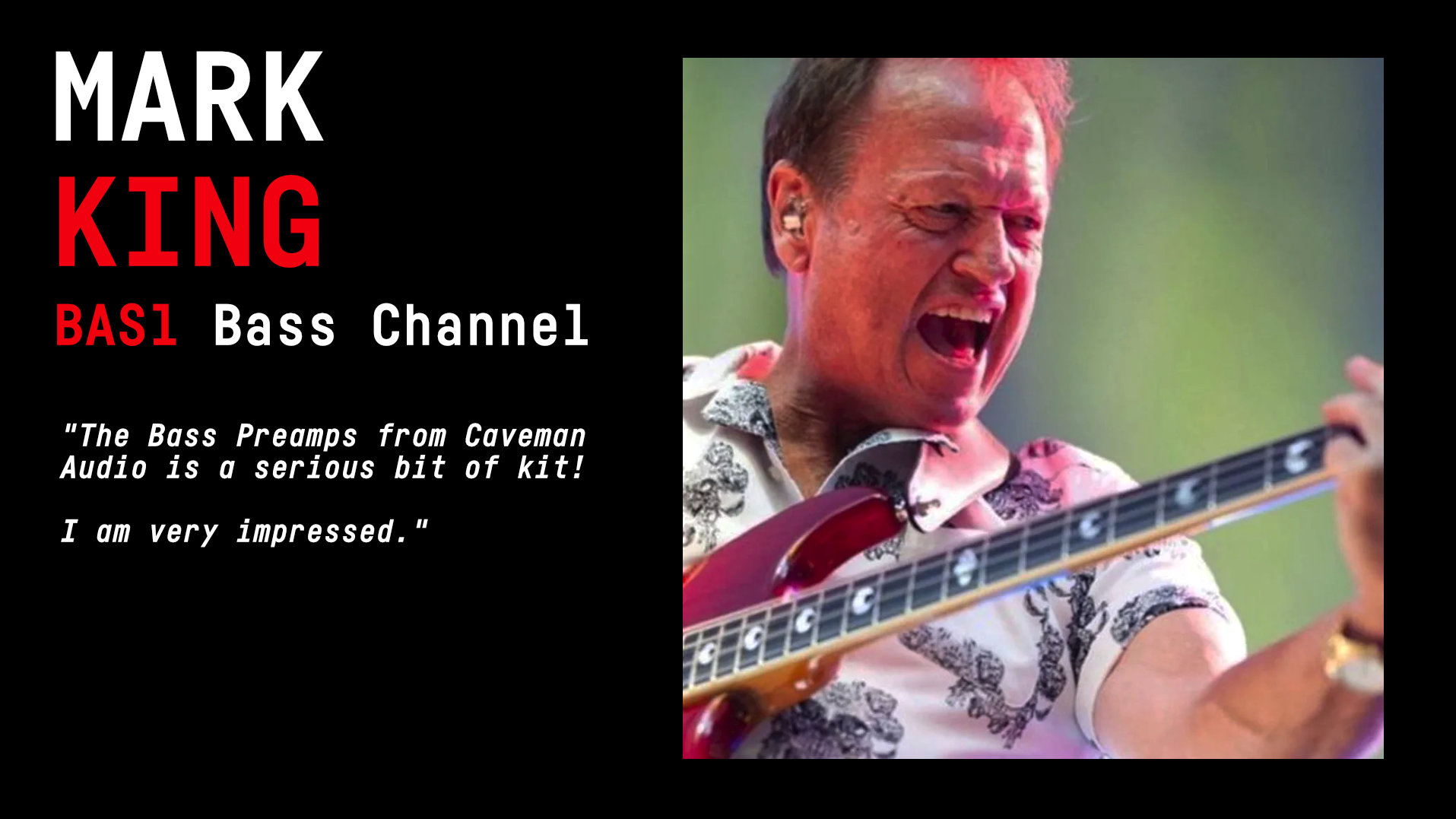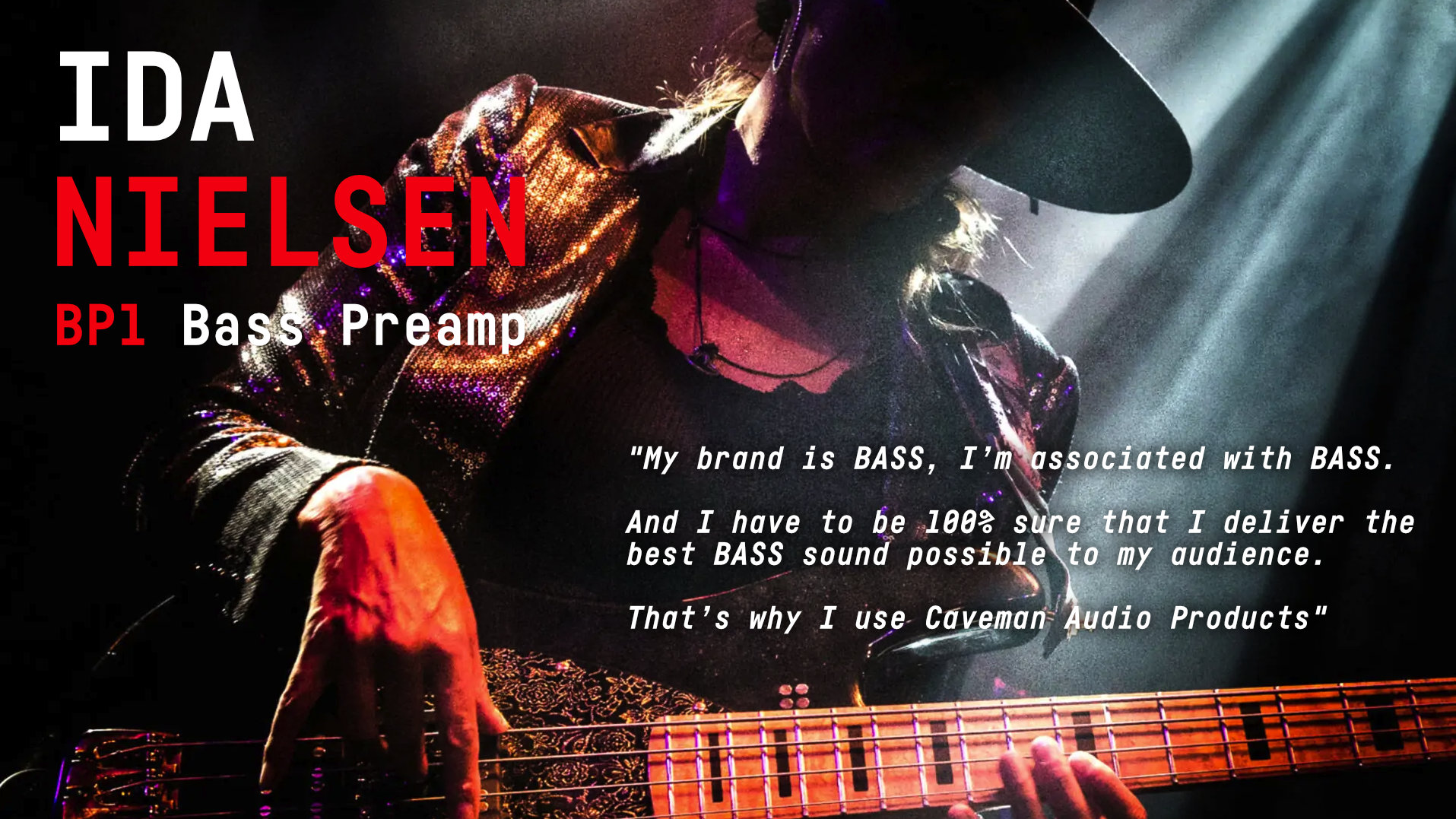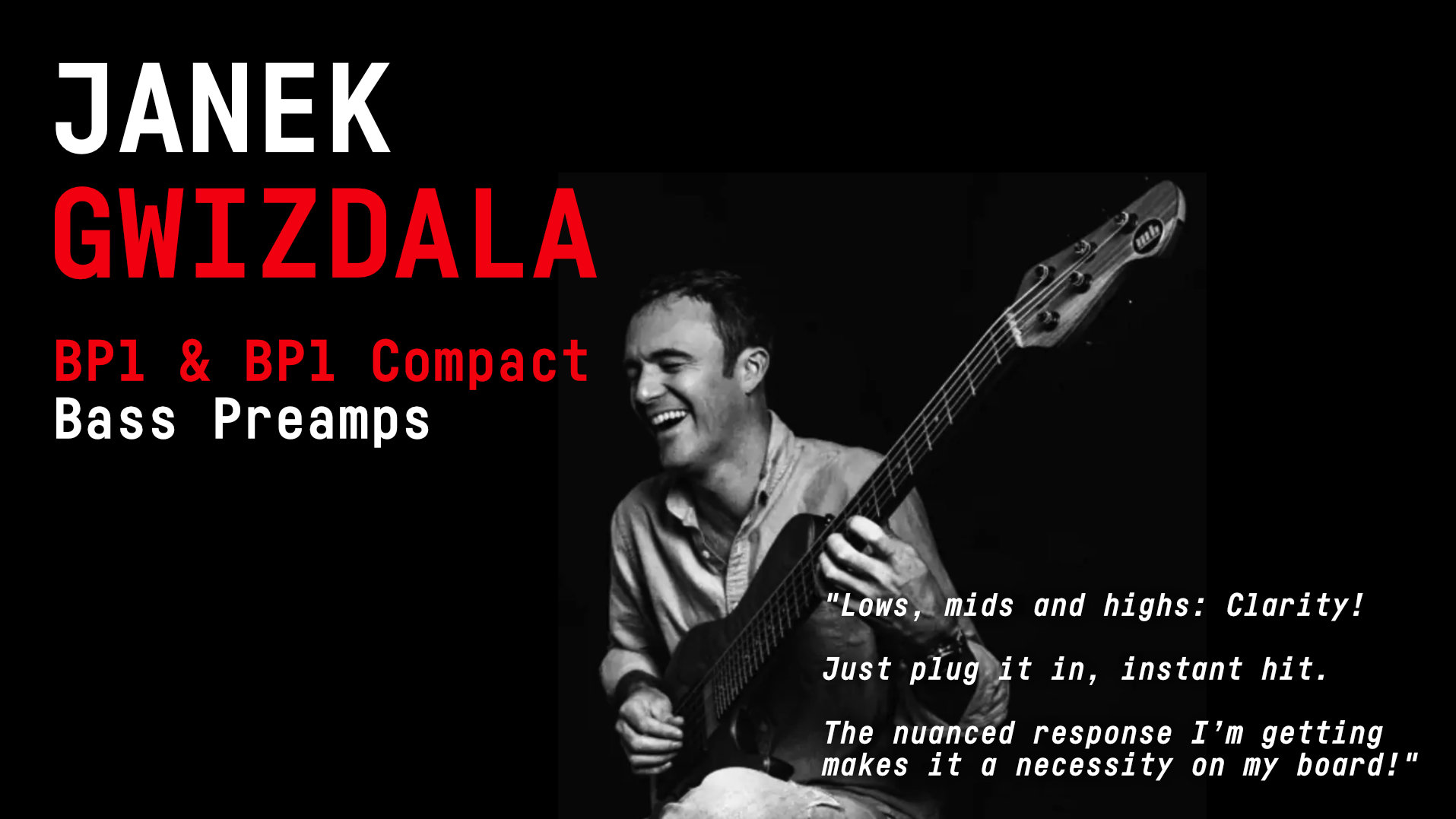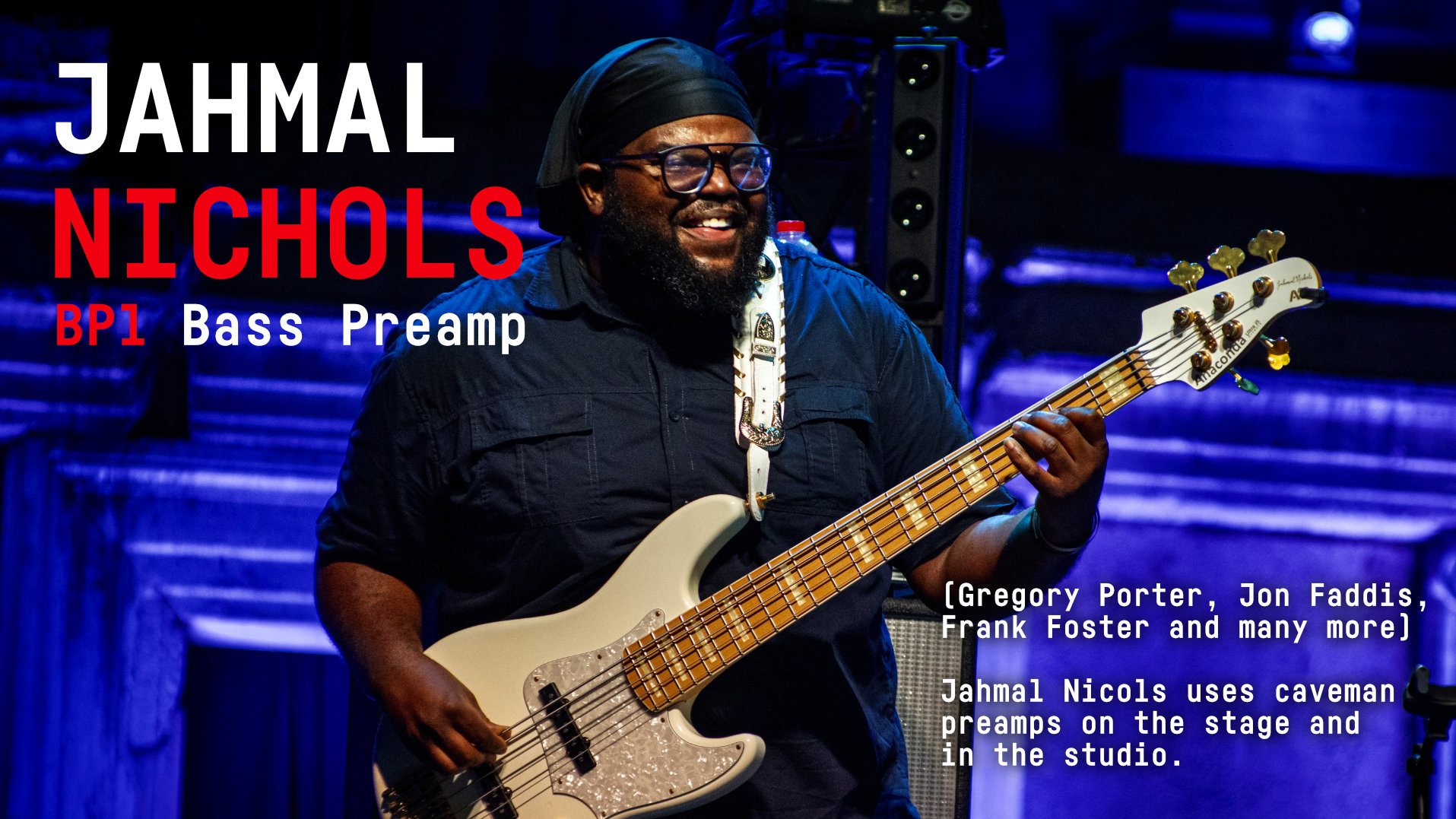 caveman-artists-slider-template
caveman-artists-ida-nielsen-1
caveman-artists-slider-template
caveman-artists-slider-template
BAS1 is a tone monster that will make every note you play stand out clearly and with the character and definition of a genuine tube amplifier.
Great sound does not have to come with a complicated user interface. On the contrary, BAS 1 is fairly simple to operate. For instance, the preamp section holds only one control – GAIN! An LED meter helps you to dial in the best Input Gain level for the preamp.
Next up is the compressor section. This is our version of the legendary Urei 1176LN – but with increased attack time with the sole purpose of suiting bass guitar signals perfectly. Further, we have designed it to run in parallel with the original signal in order to maintain the integrity of your signal and its unique and characteristic dynamics. The parallel compression design gives your sound 'body' and 'foundation' in a way that an equalizer could never do.
We have pre-set the Attack and Release time inside the unit – again specifically with bass signals in mind. All you need to do is to dial in the Threshold and Output/Blend settings. This is one killer effect for sure.
Finally, we have added a two-band parametric equalizer and a fixed Bass control that lets you sculpt and fine-tune the bass sounds that dreams are made of!
The Bass control operates with a very narrow bandwidth at 80Hz. This is where we believe the low end of a bass excels.
The Low EQ operates within the 150 Hz – 3 kHz frequency range, and the Hi EQ spans the 600 Hz – 10 kHz frequency range.
The Level range is +/- 15dB for the Low and Hi EQ bands – and both feature variable Q control.
A Master Volume at the very end of the signal chain and a MUTE function completes BAS1.
DOWNLOAD QUICK START GUIDE…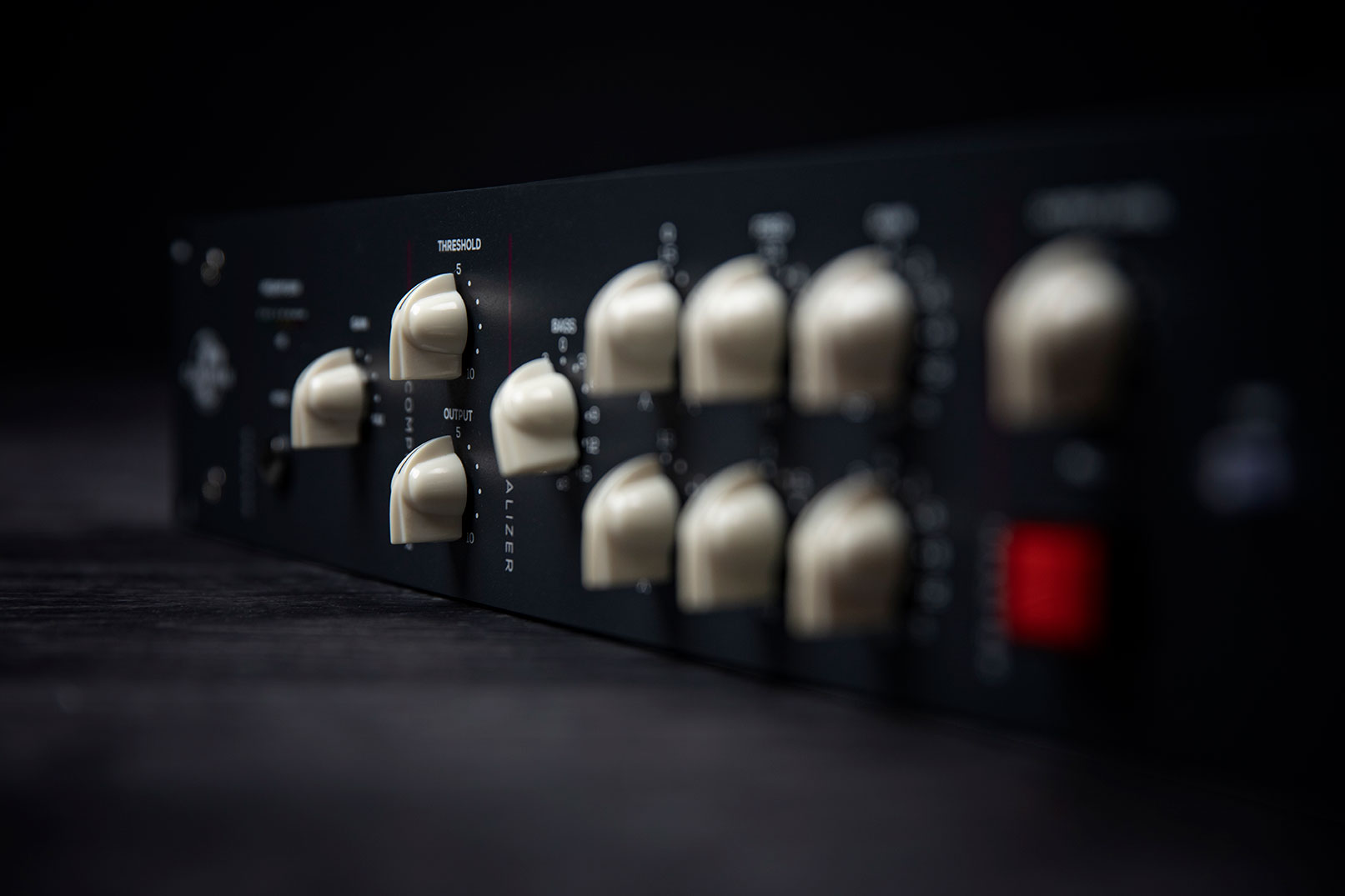 TECH SPECS
Dimensions (metric) : 19" x 2U x 350 mm (WxHxD)

Dimensions (imperial) : 19" x 2U x 13 3/4″ (WxHxD)

Weight: 5 kg / 11 lbs.

Power requirements: 100-240VAC 50/60Hz

Transformer-balanced Radio/Wireless Input

Transformer-balanced DI

Transformer-balanced Amp Output

Transformer-balanced Tuner Output

Unique RFI protection

10 Year Warranty

Road-ready, zinc-plated steel enclosures
"I was missing a Bass Preamp that would really provide tone and body without being muddy. I wanted to be able to identify the individual bass notes clearly… That's exactly what BAS1 delivers."This is a compact, low voltage version of our BP1 Bass Preamp. Perfect size for your pedalboard."